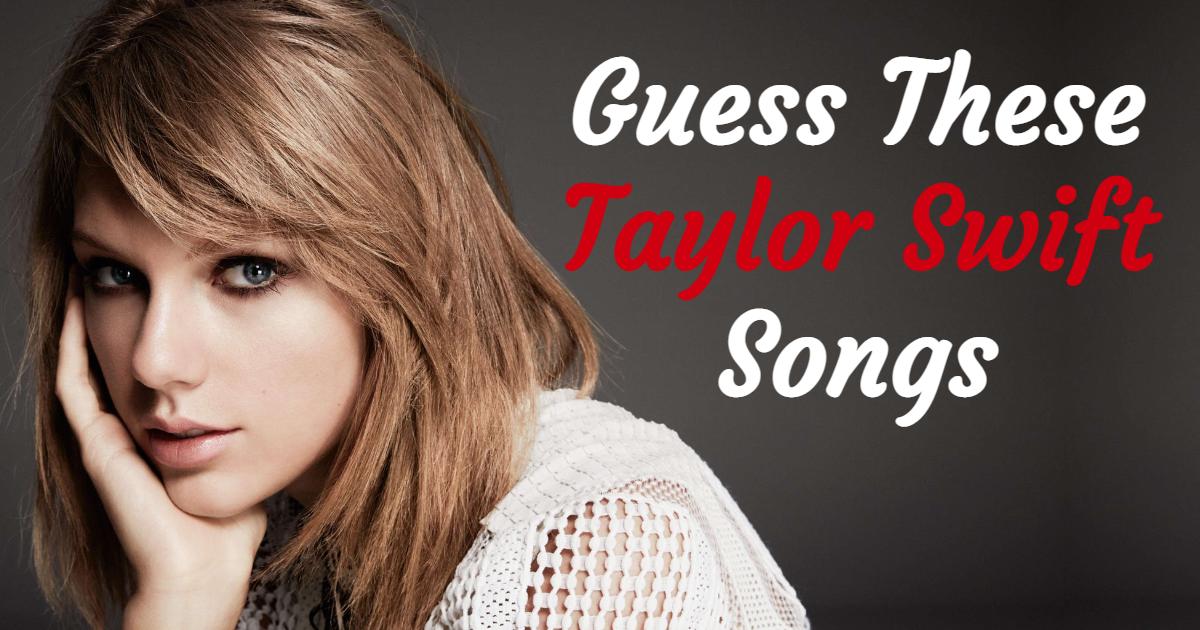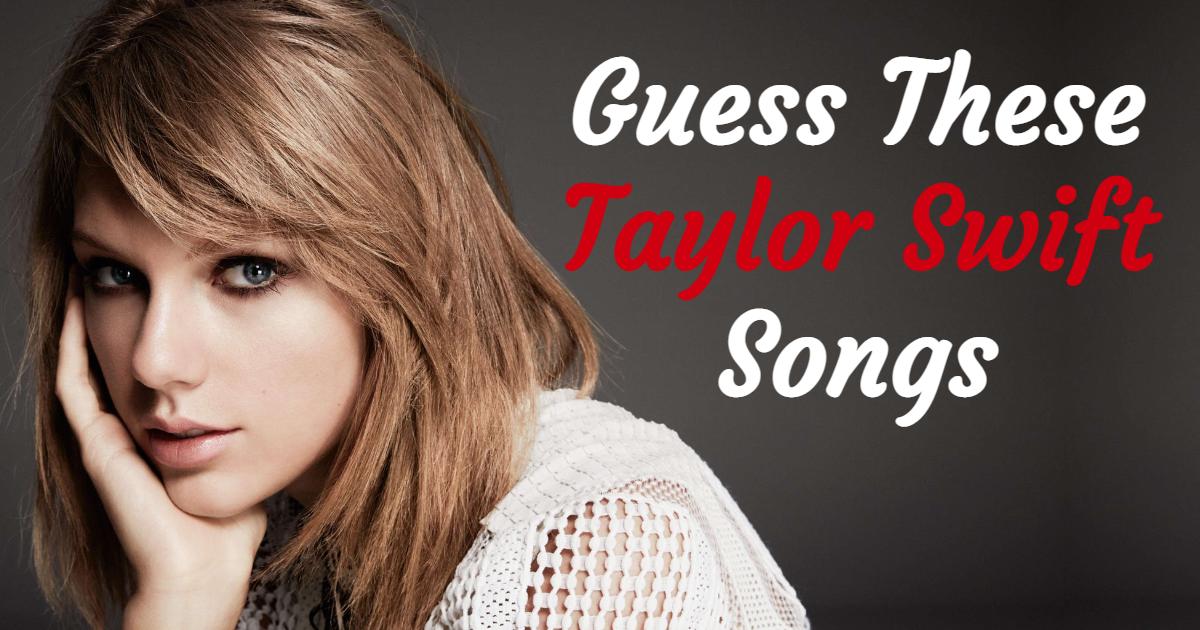 Guess These Taylor Swift Songs
Preview (20 questions)
Q.
So I sneak out to the garden to see you
We keep quiet, 'cause we're dead if they knew
So close your eyes
Escape this town for a little while
---
Q.
Now it's big black cars and Riviera views
And your lover in the foyer doesn't even know you
And your secrets end up splashed on the news front page
---
Q.
New money, suit and tie
I can read you like a magazine
Ain't it funny rumors fly
And I know you heard about me
---
Q.
I'm thirteen now
And don't know how
My friends could be so mean
I come home crying
And you hold me tight
And grab the keys
---
Q.
'Cause one of these things is not like the others
Livin' in winter, I am your summer
Baby doll, when it comes to a lover
I promise that you'll never find another like me
---
Q.
Oh, I remember you driving to my house
In the middle of the night
I'm the one who makes you laugh
When you know you're 'bout to cry
---
Q.
I guess you never know, never know
And if you wanted me, you really should've showed
And if you never bleed, you're never gonna grow
And it's alright now
---
Q.
Now did you think it all through?
All these things will catch up to you
And time can heal, but this won't
So if you come in my way, just don't
---
Q.
Do you remember, we were sittin', there by the water?
You put your arm around me for the first time
You made a rebel of a careless man's careful daughter
You are the best thing, that's ever been mine
---
Q.
A friend to all is a friend to none
Chase two girls, lose the one
When you are young, they assume you know nothin'
---
Q.
We could let our friends crash in the living room
This is our place, we make the call
And I'm highly suspicious that everyone who sees you wants you
I've loved you three summers now, honey, but I want 'em all
---
Q.
You had to kill me, but it killed you just the same
Cursing my name, wishing I stayed
You turned into your worst fears
---
Q.
You'll see me in hindsight
Tangled up with you all night
Burnin' it down
Someday when you leave me
I bet these memories
Follow you around
---
Q.
I never miss a beat, I'm lightning on my feet
And that's what they don't see, that's what they don't see
---
Q.
You are an expert at sorry,
And keeping the lines blurry
Never impressed by me acing your tests
All the girls that you've run dry
---
Q.
I'm really gonna miss you picking fights
And me falling for it, screaming that I'm right
And you would hide away and find your peace of mind
With some indie record that's much cooler than mine
---
We Are Never Ever Getting Back Together
Q.
And we see you over there on the internet
Comparing all the girls who are killing it
But we figured you out
We all know now, we all got crowns
---
Q.
Knew he was a killer first time that I saw him
Wonder how many girls he had loved and left haunted
But if he's a ghost, then I can be a phantom
Holdin' him for ransom
---
Q.
The world moves on, another day another drama, drama
But not for me, not for me, all I think about is karma
And then the world moves on, but one thing's for sure
Maybe I got mine, but you'll all get yours
---
I Forgot That You Existed
Q.
No apologies, he'll never see you cry
Pretends he doesn't know that he's the reason why
You're drowning, you're drowning
---