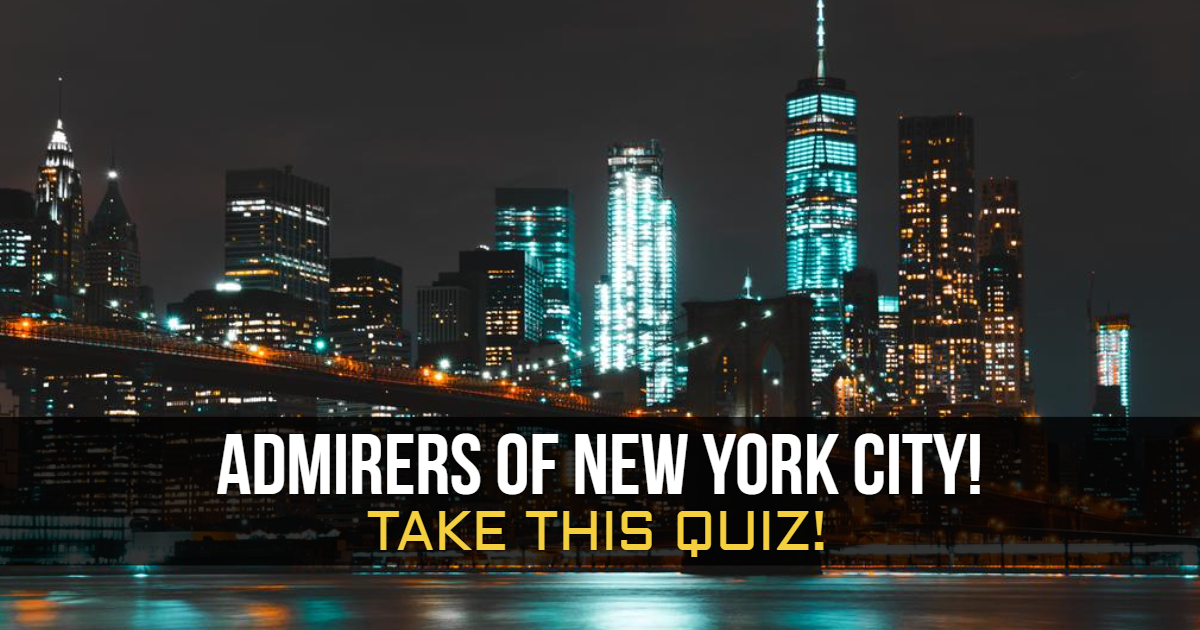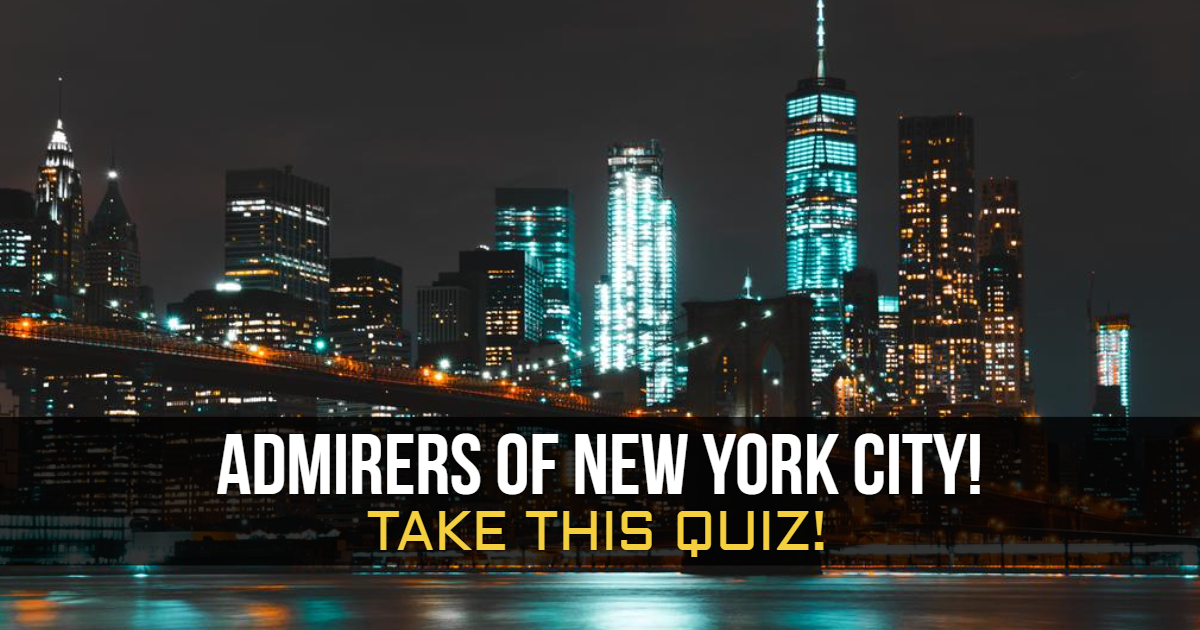 Admirers Of New York City! Take This Quiz!
Preview (15 questions)
Q.
New York City's _______ Bank has the largest gold storage in the world.
---
Q.
New York was called as _______ until the name changed in 1898.
---
Q.
Name the river of pure water that flows through the 5 boroughs of NYC meets the Atlantic ocean.
---
Q.
NYC is the most linguistically diverse city in the world as they spoke more than _______ languages.
---
Q.
Honking cars in New York City is illegal.
---
Q.
_________ phrase comes from the actual incident of babies are born in NYC every 4.4 minutes.
---
Faster than a New York minute
One can't paint New York as it is, but rather as it is felt
Make your mark in New York and you are a made man
Q.
Which of the following is not one among the five boroughs that makes NYC?
---
Q.
The New York City Library comprises of ______ books, as it is the third largest library in the world.
---
Q.
The world's first underground park known as ______ is located on Manhattan's West Side of NYC.
---
Q.
________ is one of the most nicknames of New York City.
---
Q.
Name the Scientist whose brain and eyeballs are kept in a safe box in New York City.
---
Q.
The city was gifted to the Duke of York on his 18th birthday who renamed it as New York City.
---
Q.
Name the Island that just disappeared after the hurricane of 1893.
---
Q.
Which statue was delivered to New York by France in 350 pieces?
---
Q.
The unclaimed corpse of New York City will be buried in ______ Island.
---
Trending on HowToPronounce