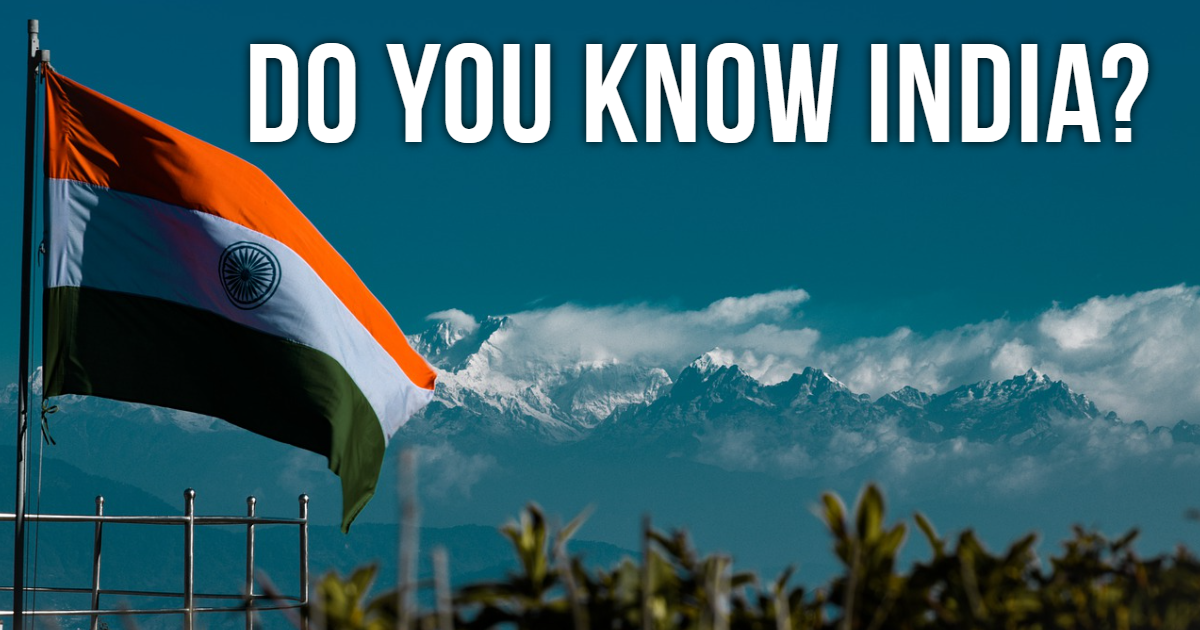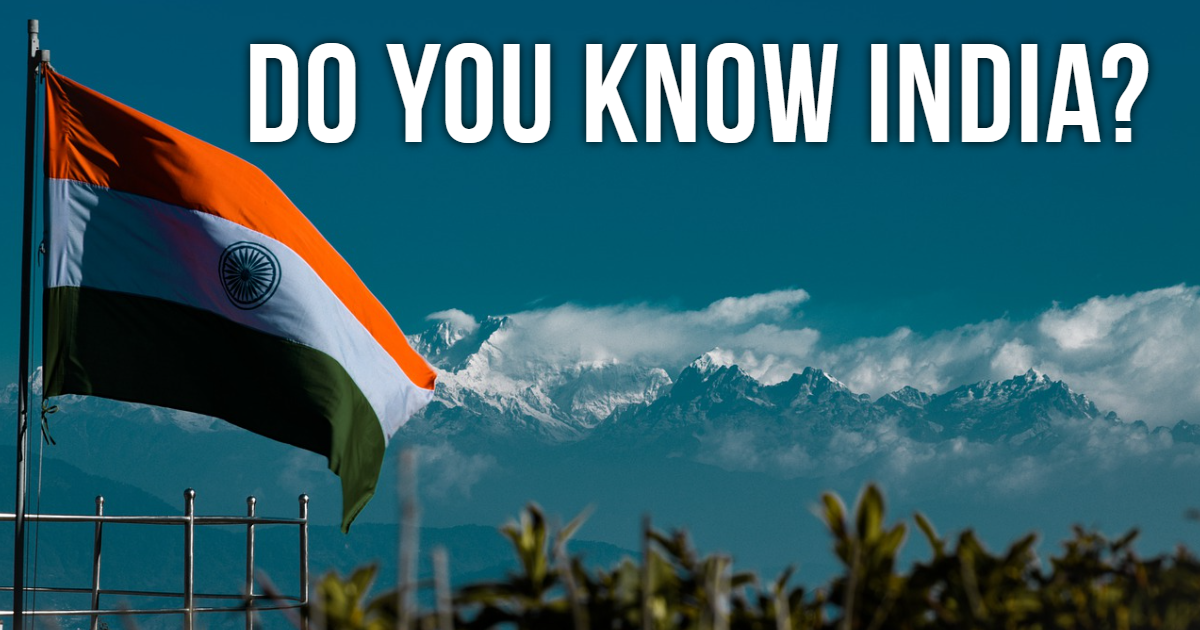 What Do You Know About India?
Preview (20 questions)
Q.
Indira Gandhi was India's first and only female prime minister.
---
Q.
Which of the following is India's national animal?
---
Q.
India never invaded any country in her last 100000 years of history.
---
Q.
This village in India has won the Guinness world record title for the wettest place on Earth.
---
Q.
Which Bridge in India is the highest rail bridge in the world?
---
Q.
The world's highest cricket ground is in which hill station of Himachal Pradesh?
---
Q.
Most Indians eat with only their fingers.
---
Q.
The village of _________ is famous for not having a door or lock on a single house. 
---
Q.
_______ is known as the festival of colors, is the popular Hindu spring festival celebrated across India and Nepal.
---
Q.
The town of _______ in India is home to the largest sundial in the world.
---
Q.
Tea had been growing in India for centuries before the British began its commercial cultivation.
---
Q.
What is the currency of India?
---
Q.
White tigers are only found among Indian tigers.
---
Q.
The Hindu calendar has how many seasons in it?
---
Q.
This place in India is known as the birthplace of Ayurveda and Yoga and their ancient healing systems.
---
Q.
India is divided into _____ states.
---
Q.
______ is the national beverage of India.
---
Q.
India was the second country to refine and consume sugar.
---
Q.
The tallest statue, the Statue of Unity, is located in which state of India?
---
Q.
Khari Baoli in Delhi is Asia's largest wholesale spice market.
---
Trending on HowToPronounce